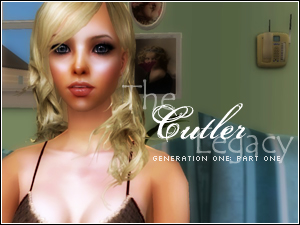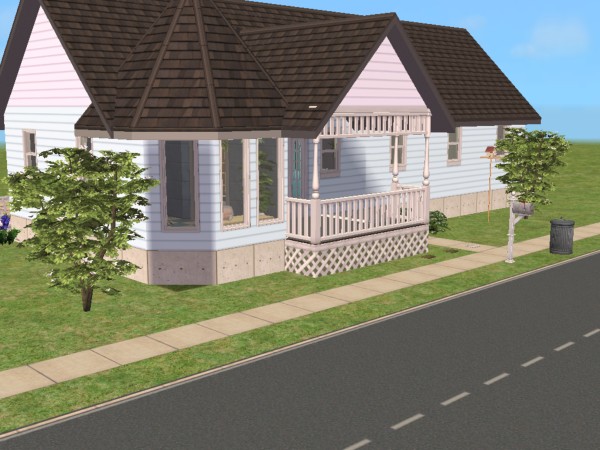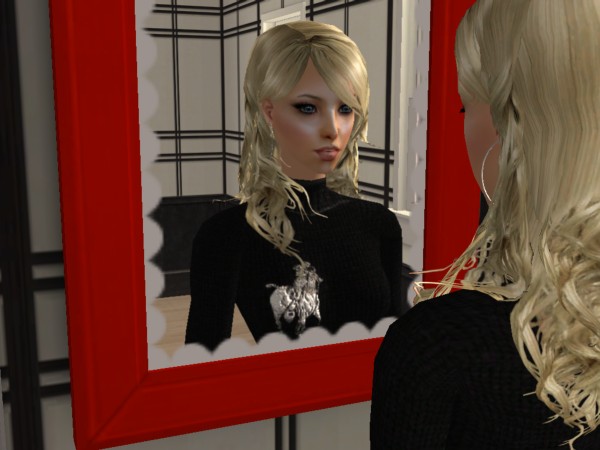 As a teenager I couldn't wait to move away from home. My parents were always super strict and made life seem so difficult sometimes for my younger brother and I. Sure, I loved them. They were my parents, how could I not? Still, I counted the down days until graduation, and my chance to get away from it all.

And here I am -Aimee Elizabeth Cutler, on my own in a charming little house in Pleasantview. Hopefully it'll be my happily ever after.

I settled in very quickly and got a job in law enforcement, making good money and living comfortably. Pleasantview was so much better than I could have ever imagined, I didn't think life could get any better.

Boy was I wrong.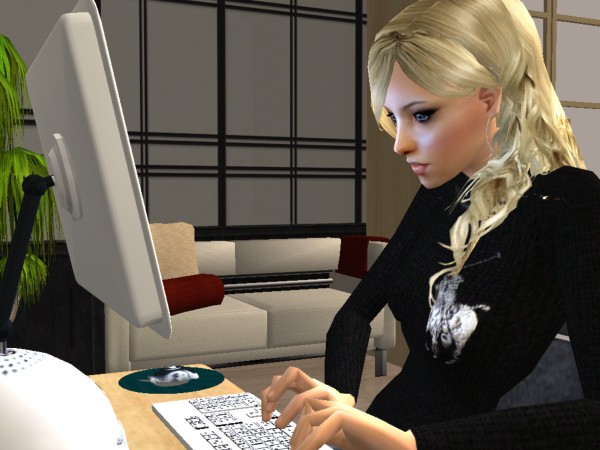 On one of my days off, I was sitting quietly at my computer in my bedroom, checking my email and listening to the latest Green Day CD. Just as I clicked the send button in my email inbox, the doorbell rang.

Who was it, I thought? I wasn't expecting anyone.

I quickly walked out into the living room and peered out a window to the front porch. There stood a fair haired man, and a well tanned redhead stood below on the grass.

"Are you sure she's here?" I heard her whisper. The man waved her off and rang the bell once more. "She works late, you know." I took a deep breath and adjusted my hair and clothes, befor walking to the door and pulling it open. I forced a smile.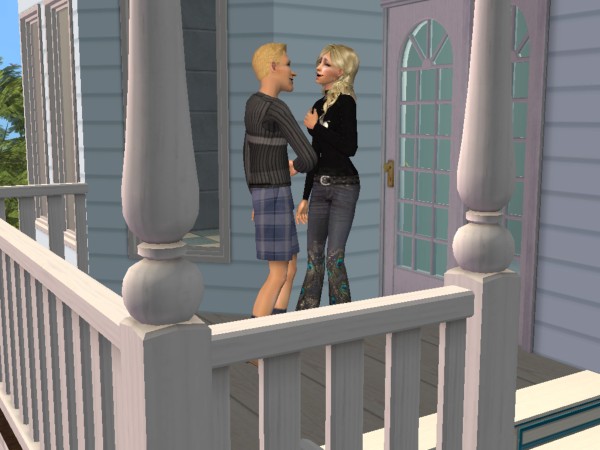 "Hello there, my name is Benjamin Long," he greeted with a smile, and motioned to the girl at the foot of the steps. "This is Nina Caliente." Nina waved uncomfortably and remained on the ground level.

"Hi," I said shyly. "I'm Aimee Cutler." Ben smiled warmly.

"We just wanted to welcome you to the neighborhood," he explained, twisting his fingers around one another. "It can be difficult to make friends in a new town, and I -we thought it would be nice to introduce ourselves." Nina offered a quick smile.

"Oh, thank you," I replied, stepping out into the porch. "That is very kind of you." We all stood in an uncomfortable silence for a few minutes, before I realised I had been rude and not invited them inside.

"Oh gosh, forgive me," I laughed to myself, feeling like a complete idiot. "Wont you come inside?" Ben flashed a smile and followed me in the house, Nina close behind.

We sat outside on by the pool for some time discussing topics from the weather to entertainment, and talked a little about ourselves. Ben I learned, was a congressman and quite into reading and watching the night sky through a telescope. I had originally pegged him as a golfer; what a surprise! Nina didn't have much to offer, other than that she enjoyed clubbing with her sister.




Before dinner we all changed into swimwear and settled into the cool water. Or at least they did. I embarrassed myself by belly flopping off the diving board. I've always had such grace. Ugh. Thankfully they didn't make too much fun of me.

We bathed ourselves in the sun for about an hour before I excused myself to order a pizza. The delivery man arrived fairly quickly, and I called in my guests. Ben disappeared into the bathroom to wash his hands, while I served the food. Nina was strangely perky.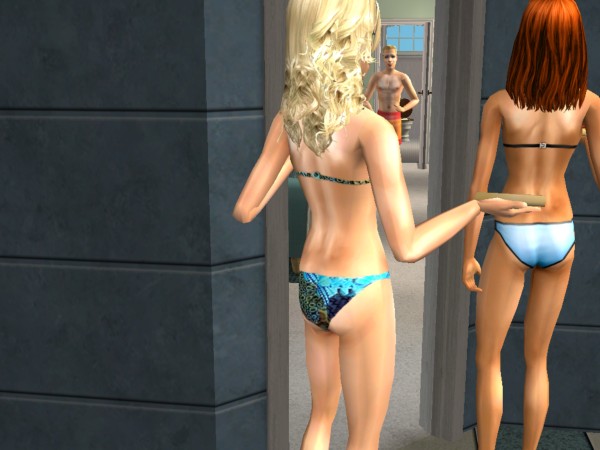 "Oh my gosh, Aim!" she shrieked, the sound piercing my brain. I cringed. "You guys have to see more of each other, you're such a match!" I raised an eyebrow at her as I took a bite of my slice. What?

"I know, I see the way you're looking at me -I'm not crazy," she replied with a giggle. She threw a glance across the living room at the bathroom door. "Seriously, you guys should hook up."

"We just met!" I cried, half choking on my pizza. "I hardly know the guy."

"Exactly! Spend some time together -alone, and get to know him a little better." I let a sigh escape my lips.

"But isn't it a little soon?" I whined. "We only met this afternoon... we can't really date already." Nina shook her head.

"Aim, seriously," she moaned, leaning against the doorframe. "You're thinking about it too much." Ben emerged from the bathroom and approached the kitchen.

Well, he did look great in a bathing suit, I thought. Not that it really mattered, hehe.

"Come on, ask him out," Nina whispered. "What could it hurt?" Erm, he could say no. I smirked.

Ben smiled as he passed by us into the kitchen, and grabbed some dinner. Nina and I watched him eat quietly.

Should I ask him?


« Previous | Next [1.2] »